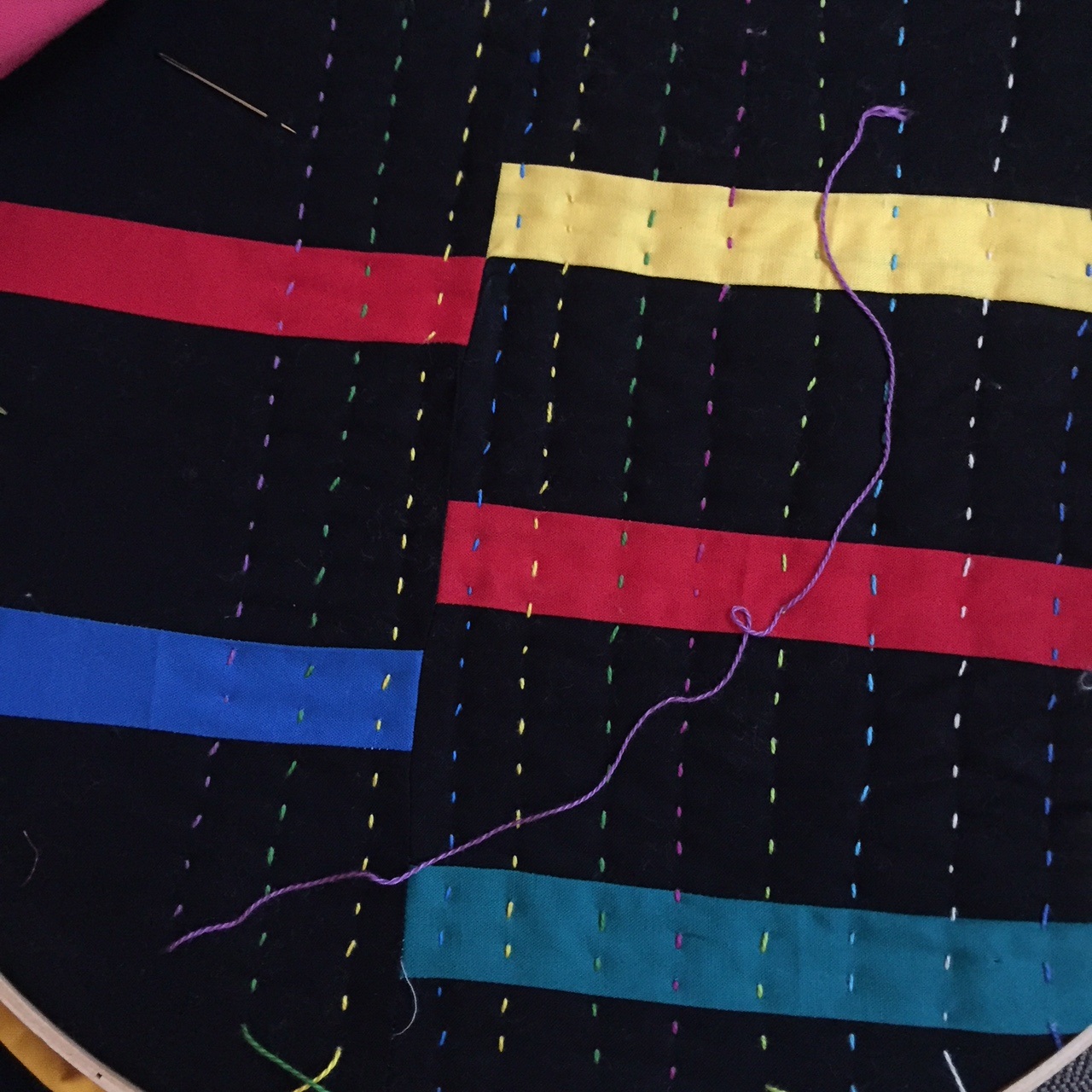 Are you ready for a new quilting technique that is fun, easy, and helps you finish your quilts quickly and inexpensively?
Welcome to Big Stitch Quilting. You may have heard of it, but what is it?
Big stitch quilting is simply hand quilting (don't get scared) done using embroidery floss or perle cotton, using large stitches.
Do you have a stack of quilts that you haven't taken to the longarmer, or you haven't had time to machine quilt yourself? Big Stitch Quilting. This is care-free quilting. Big stitch quilting is very relaxing and has an almost zen-like sensibility.
I have always loved embroidery projects and a have a lot of floss and perle cotton in my stash. And I have loved hand quilting and have done it since I was a teenager. Big stitch allows me to marry these two loves in a way that is easy and effortless.
In a nutshell, you use needles with large eyes so they are thread-able. You use 3 strands of embroidery floss, or #8 perle cotton. And you quilt with a simple running stitch. Your stitches should be large. Your stitches can be uneven. You can use contrasting threads.
This is goof proof quilting. I promise!
Is your shop or guild looking for a good Big Stitch Quilting Workshop?  I teach "Big Stitch Quilting – Fast, Easy and Inexpensive Way to Finish Your Quilt". See my lectures and workshops page for details.